Feature Entrance Steps
Tundra was contacted by Rucon Contracting to help with formwork for this feature set of stairs along 103 Street just north of Jasper Avenue. We're proud of the results!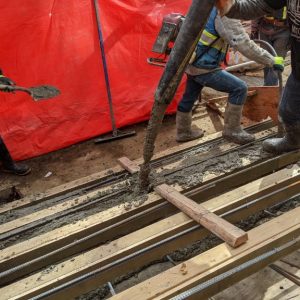 Tundra handled the formwork, Rucon the placing and finishing.
67′ long x 5 risers, monolithic pour to avoid seams or alignment issues.