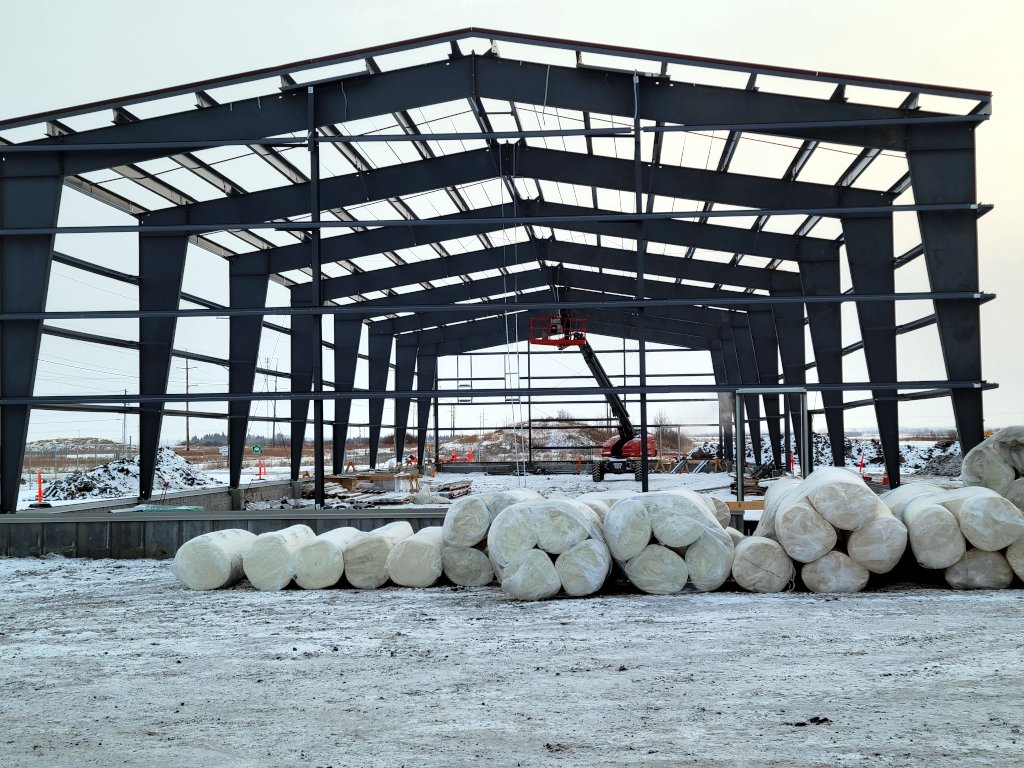 We love hearing how easy it is to build on our foundations! Tundra completed the grade beam for the new FCL/Co-op Lumber Distribution Hub in Fort Saskatchewan, AB with 100% accuracy on our anchor bolts. The steel erecting crew was able to place the building with zero problems!
For anyone who doesn't know structural concrete, these high-strength anchor bolts cast into the concrete play a vital role: they transfer the loads from the steel column to the foundation. Their location needs to be extremely accurate, typically within 3 or 6mm!
We're proud that we got it done in the middle of winter, with temperatures dropping as low as -25C. We were able to maintain our schedule despite the extra time needed to heat the formwork, rebar, and concrete while it cured.
Thanks to our client, Pemco Construction Ltd. and site superintendent Jordan Woods – you were great to work with! Looking forward to the next one!